Rapid Prototyping & Low Volume Manufacturing from China
We provide high quality prototypes & low volume manufacturing service for a wide range of product categories, bridging the gaps between digital files & real products through Vacuum Casting, CNC Machining, 3D Printing & Injection Molding!
Rapid prototyping upon CAD & low volume manufacturing prior to the injection molding are the nice pairs of new product development, which is the starting point for all of our business based in China.  At Shenzhen Tengrui Fumo Technology Co., Ltd, we are specialized in on demand manufacturing of physical models, analyzing & casting products upon the specific requirement.  From 3D reviewing to finish the prototypes, we are not only checking all factors of prototype casting, like materials, dimensional tolerance and functional purpose, but also keep it in mind the optimization of mass production in future. Since our inception in 2012, the full-fledged engineering team of Tengrui, liaised with tens of engineers, design companies & SME, in sampling car accessories, health & medical appliances, household appliances, baby cradles, industry tools & much more for prototype casting, in addition to low volume manufacturing & mass production. Nowadays, Tengrui factory consists of more than 80 team members, including 5 engineers in multiple disciplines of engineering,5 production engineers &56 well trained workers & quality control team.  Our inhouse rapid prototyping & low volume manufacturing service are available for miscellaneous engineering, displaying & promoting, functional testing & production demands.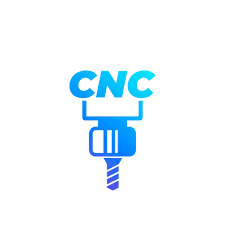 Our engineering team analyze 3D drawings for debugging, and give suggestions based on our in-depth know-how in China rapid prototyping practice, as well as mass production.
Vacuum casting benefits the soonest possibilities & maximum flexibilities from prototype to production, is ideal for low volume manufacturing.
CNC machining bring high precision and robust part manufacturing solutions.  It is the optimal solution to vacuum casting master model, especially when there is tight tolerance.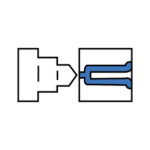 High volume mass production steel tooling for large scale plastic parts, various options available for materials, colors, surface finishing, overmolding…etc., we help customers in injection molding after the prototypes are confirmed.
3D printing or additive manufacturing is the process of construction from digital files in computer to real. It is creating object by laying down successive layers of different materials, such as plastic, liquid and powder gains.
Prototypes are helpful in verifying mechanical designs & problem spotting,  especially for the functional work abilities checking (functional prototypes) before launching out; or for the marketing promotions like kicker starter campaign. We are sampling high quality objects through top-line service of rapid prototyping.
China Prototyping & Low Volume Manufacturing Service Process
From Digital files in computer to real objects
Here for your reference the working flow of rapid prototyping & low volume manufacturing process
Either for a single prototype casting, or small series manufacturing, or even at the beginning of a new project, feel free to reach out for advise from China pioneered manufacturer!
Advantages of working with us!
We take pride in the goodwill through years of hard works & customer-centered service for rapid prototyping & small series production. 
Some Figures About Our Business in Rapid Prototyping & Low Volume Manufacturing
Tengrui provided high-grade prototypes and small lot production service for various of applications, cross different product categories (mobile, medical, small household, tools…etc.,) and customers from all around of the world!
We endeavour to bring the best available tailored solutions to each on demand manufacturing application at nice price, fast and high efficiently. 
What peoples say about us
The prototypes from Tengrui are great, fine details in color, surface finishing, materials and packaging for delivery.
We served customers better with Tengrui's help! Teng Rui team helped us so much in verifying mechanical designs. They gave us improvement suggestions based on solid experience in practice of rapid prototyping, discussed all workable possibilities and options of materials. We received production-grade prototypes and proceed our works smoothly.
Our marketing team is satisfied with the prototypes from Tengrui, so happy to have their service of polyurethane vacuum casting to make small quantity orders!
Lean Manufacturing Provider in China for Prototypes & Small Series!
Lean manufacturing, high precision, stringent quality control & inspection, top-leavel customer satisfaction