Injection Molding Factory in China
One-stop solution provider for plastic injection molding in China.
Teng Rui is a leading plastic injection molding factory located in China. We offer a one-stop solution for all your plastic injection molding needs, combining our state-of-the-art tooling workshop with our highly skilled plastic injection molding capabilities. From the very beginning of brainstorming, through 3D evaluation, prototypes (CNC Machining & 3D printing), small lot production by vacuum casting or 3D printing,  till tooling making & injection molding, we are always around you. 
We pride ourselves on our extensive knowledge and experience in tooling and plastic injection molding. Our team of experts is dedicated to delivering high-quality products and exceptional customer service to all of our clients.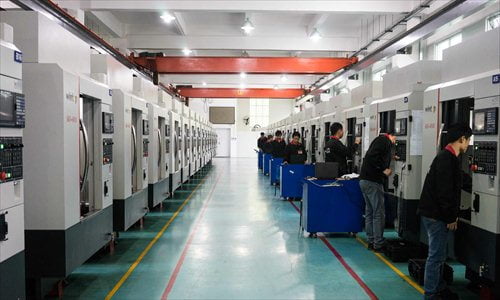 One-Stop Solution To Plastic injection Molding
We have a wide range of plastic injection molding machines, ranging from 50 to 1000 tons, which enable us to manufacture a variety of products of different sizes and complexities. In addition, we use the latest technology and techniques to ensure that our products meet the highest industry standards.
We understand that every project is unique, which is why we work closely with our clients to ensure that we fully understand their needs and requirements. This allows us to provide customized solutions that meet their specific needs.
Whether you need a prototype, a small batch of products, or a large-scale production run, Tengrui is your one-stop-shop for all your plastic injection molding needs. Contact us today to learn more about how we can help you bring your ideas to life.
Advantages of plastic injection molding
There are several advantages to plastic injection molding, which make it a popular and cost-effective manufacturing process for a wide range of industries. Here are some of the key advantages. 
Plastic injection molding offers a cost-effective, efficient, and versatile manufacturing process that can produce high-quality, consistent parts with complex geometries and features.